COMPANY HISTORY & OUR GROUP TODAY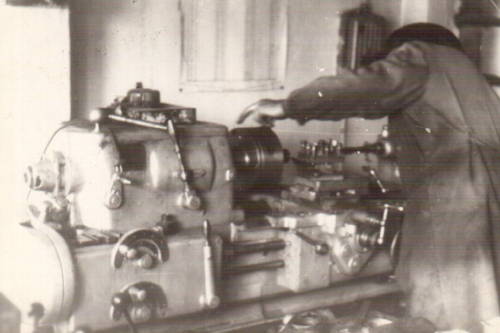 THE BEGINNING OF A LONG STORY
The photo was taken in 1965 in the basement of our
family house,where we started a small machine shop.

Since that time many things have changed,
except for probably the single basic concept.

We added various product lines, widened our range
extensively, moved a great deal towards trading,
but at the core of our heart, we didn't change.

We are the 'reman guys' with strong
technical understanding and background.
THE DIESEL & ENGINE PRODUCT LINE - REMANUFACTURING
We have been remanufacturing diesel engines or commercial vehicles ever since we started.




Nowadays we are one of the major players on the local market, also running a Bosch Diesel Center authorized workshop.


THE TRUCK & BUS SERVICE
Our subsidiary in Hungary is a full-featured Truck and Bus Maintenance
and Repair Shop, an authorized Knorr-Bremse and Wabco Service Partner.


THE AIRBRAKE PRODUCT LINE - REMANUFACTURING
Engine Reman and compressors have been
an obvious connection, long-long time ago.




Couple years later we started focusing more on other related products,
airbrake calipers and airbrake valves, modulators.




We are proud to be suppliers of well-known international organizations,
bus-fleet with over 8000 busses and market-leading spare part dealers from Germany.


THE AIRBRAKE PRODUCT LINE - TRADING
Back in 2007, we decided to separate our different product lines, and that's when EUROMOTORS s.r.o (AirbrakeMarket. com as many customers know it) has been founded.




The youngest member of an established family, exporting to more than 108 countries, a success story ever since.




THE CORE MARKETPLACE - A VERY SPECIAL KIND OF TRADING
The growing demands of our remanufacturing activities forced us to constantly search for better  ways of buying quality cores.




We are deeply involved in this business and understand the
biggest headaches  for both buyers and sellers.

Our marketplace of old units is supposed to be the hassle- free place where you can trade airbrake core units.


---
Fairness | Professionalism | Simplicity